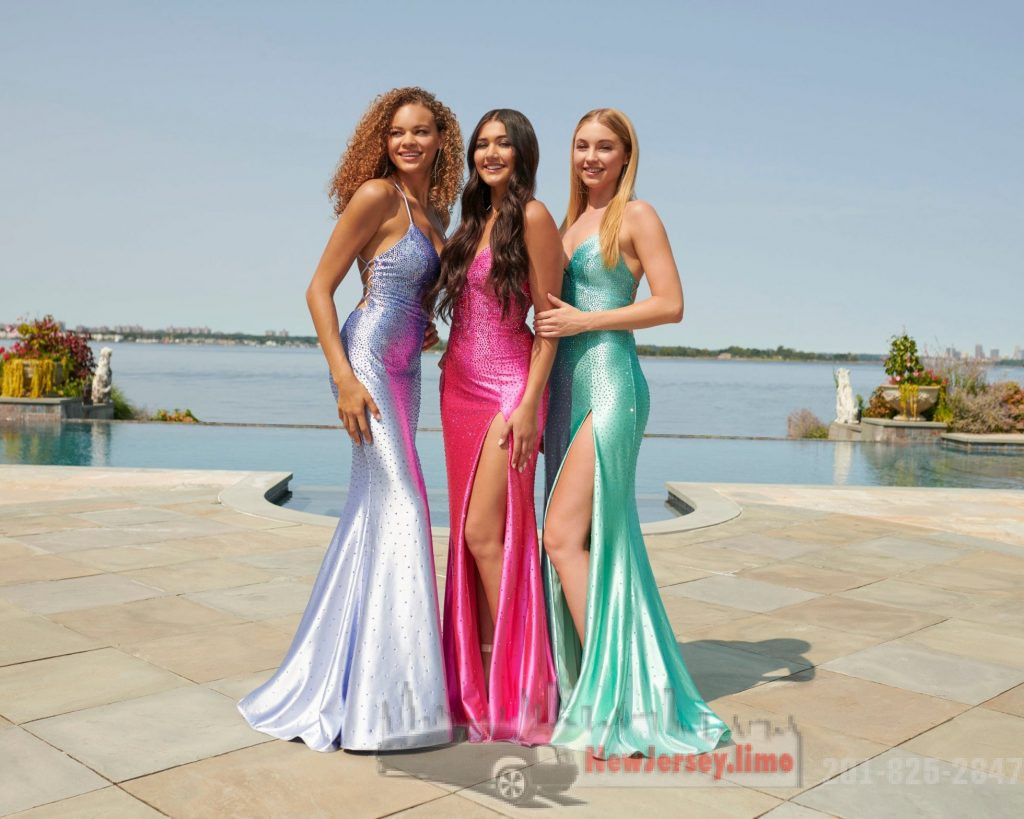 Prom night is one of the most important nights in a high school student's life. It is a night when they dress up and feel like superstars. Finding the perfect prom dress is a crucial part of the experience. New Jersey is home to many unique stores and boutiques that offer a variety of prom dresses. This article will discuss finding the best prom dresses in New Jersey.
Research Online The first step in finding the perfect prom dress is to research online. Start by browsing websites of local boutiques and stores that offer prom dresses. Check out their selection, prices, and customer reviews. Make a list of the stores that offer dresses that catch your eye.
Visit Local Boutiques and Stores Once you have a list of stores, it's time to hit the streets and start visiting local boutiques and stores. It's essential to visit stores in person because it's difficult to gauge the quality of a dress through pictures alone. Visiting stores also allow you to try on dresses and see how they fit and look on you.
Consider Your Body Type When trying on dresses, it's essential to consider your body type. Not all dresses are created equal, and what may look fantastic on one person may not be flattering on another. Consider your body shape and find dresses that flatter your figure. For example, if you have an hourglass figure, a fitted dress that accentuates your curves may be a perfect choice. If you are pear-shaped, a dress with an A-line skirt may be more flattering.
Think About Color Color is another important factor when choosing a prom dress. Consider your skin tone and hair color when choosing a color for your dress. Light pastel color may be a great choice if you have fair skin and blonde hair. If you have darker skin and hair, a bold and bright color may be the way to go.
Set a Budget Prom dresses can be expensive, so it's essential to set a budget before shopping. Determine how much you will spend on your clothing and stick to that budget. Remember that you may also need to purchase shoes, jewelry, and other accessories, so factor those into your budget.
Consider Alterations: Finding a prom dress that fits perfectly right off the rack is rare. Consider the cost of alterations when choosing a dress. If a gown is too long or loose, alterations may be necessary to achieve the perfect fit.
Shop Early Don't wait until the last minute to start shopping for your prom dress. Prom season is busy for dress stores, and popular styles may sell out quickly. Start shopping early to ensure you have plenty of time to find the perfect dress.
Don't Be Afraid to Ask for Help If you're feeling overwhelmed or unsure about what dress to choose, don't be afraid to ask for help. Many stores have experienced staff members who can advise and guide selecting the perfect dress. They may also suggest accessories or alterations that make the dress your own.
Consider Secondhand Options If you're on a tight budget or want to be more eco-friendly, consider shopping for a secondhand prom dress. Many online stores and consignment shops offer gently used prom dresses at a fraction of the cost of a new dress. Just be sure to check the condition of the dress before purchasing.
Have Fun Above all, remember to have fun while shopping for your prom dress. This is a once-in-a-lifeFune experience, and you should Funoy every moment. Try on different styles, experiment with different colors, and choose a dress that makes you.
Related Posts