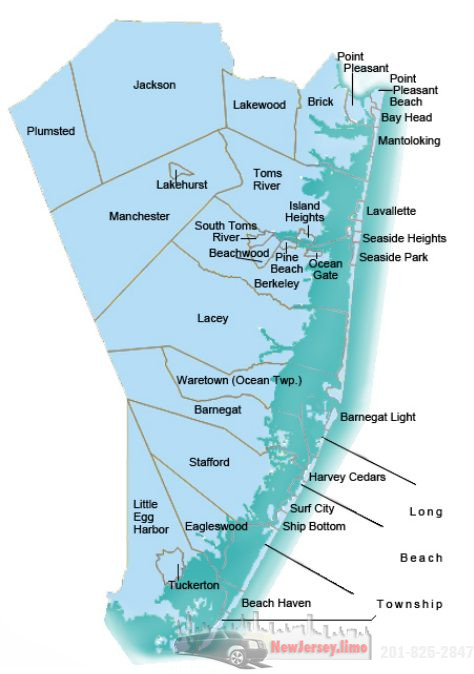 We provide the finest limousine transportation in New Jersey, including New Jersey airports close to Ocean County.
Limousine Transportation and Rental Services in Ocean County.
Our mission and priority are to provide Ocean County limousine rental services at an affordable price in a spirit of trust and honesty. We are committed to excellence in all that we do. We have a large selection of limousines and party buses that you will love. We employ only highly-trained, licensed, and insured drivers. We provide prompt, reliable, and professional service.
You are worrying about getting to the venue and returning home after the event is unnecessary. You can relax and let us take care of everything that could stress you out. Our expert limousine chauffeurs will take you in comfort, security, and style. Because you are unique, why not?
Birthdays are an occasion to celebrate, whether you're a child or an adult. We can make your special day memorable with one of our luxurious Ocean County, New Jersey limousines. Red-carpet service is available for birthdays, and we will make you feel like a queen or king. You only get one birthday per year so take some time to relax and enjoy an afternoon, night, or NJ night with Ocean County limousine service. All our Ocean County birthday limousine rental packages include a complimentary bottle of champagne, personalized balloons, and Ocean County birthday decorations.
We can help you charter a bus in Ocean County, NJ. Let us know if you have any questions. We are sure you will be happy.
It is an honor to chauffeur corporate clients. Our experienced chauffeurs have to work hard to make it happen. Our Ocean County limousine chauffeurs are only allowed to operate our corporate transportation services if they have experience and knowledge in the area. You can be sure that the chauffeur you receive will be professional, reliable, and safe. Because we understand the importance of NJ's prompt transportation, we arrive 15 minutes earlier for each reservation. Our company is now one of the most reliable and significant in New Jersey. Our success is based on our client's happiness. We hope you will allow us to to prove everything we have said here to be true.
We look forward to providing you with exceptional limousine rental service in Ocean County.
Need a quick Ocean County limousine quote? We are available to help you with all your limousine needs. We have the best deals for prom sedans, party buses, and SUV stretches.
Our chauffeurs are highly trained and always on time. Executives work to a set schedule. With our assistance, you can reach your Ocean County destination in plenty of time. We can track your flights and make sure everything runs according to plan. You can expect professionalism, attentive service, and a timeliness guarantee.
We have several examples of Ocean County Prom Limos. Prom is an excellent opportunity to make memories. Plan for everyone to meet at one Ocean County location. This will save time and allow you to take pictures or hang out with friends. The limousine driver can also position the limousine so it is included in the photo.
Christmas lights on Christmas Eve or Christmas Day? Make it a yearly tradition! Too many family members in your home? We have the perfect solution for you! Bring the whole family along on a Christmas Light Tour! Christmas Eve, we require a minimum of 6 hours, and Christmas Day prices are below for 3 hours.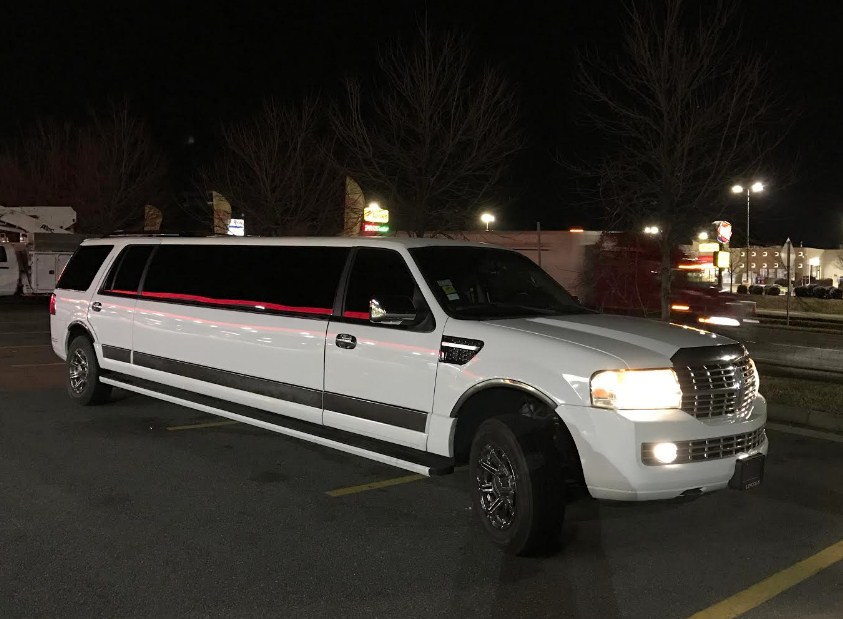 We offer transportation to all occasions, any day of the year, even holidays. Our Ocean County limousines have many amenities that will make your event memorable. Our highly skilled professional drivers will take you safely to your destination, whether you're planning your prom or wedding. Ocean County Limousine is a name that everyone loves.
Our limousine fleet is clean and well-maintained. Our professional chauffeurs will be there to make your day memorable. We guarantee to provide personalized Ocean County limousine service that will make your wedding day unforgettable.
We can provide quality Ocean County party bus rentals. No matter why you require a party bus rental in New Jersey, you can rest assured that you have made the right decision. No matter where you are coming from or going, our goal is to be there with the best Ocean County party rentals and limousines.
You have many options when it comes to wedding limousines. You can be sure that everything you need for wedding limousine transportation is covered, from a getaway car for the groom and bride to a large bus for all your guests.
Related Posts